---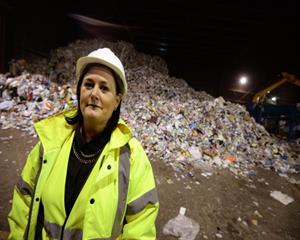 A fund set up to help businesses expand has invested £7.5m in a recycling company in Teesside.
It is early days but in time the Planning Court should evolve into a concept we are familiar with and which will then inevitably have more substantial impact.


Judith Damerell is head of planning at Lewis Silkin LLP

Latest Knowledge Bank
02nd December, 2014, Waste Planning
Victoria Hutchin reflects on what the new MRF reporting requirements might mean for local authorities and their waste management planning

02nd December, 2014, Waste Planning
Sita chief executive David Palmer-Jones talks about the challenges facing the waste industry and describes how the market is crying out for intervention
02nd December, 2014, Waste Planning
The biowaste treatment industry is faced with a range of sometimes overlapping challenges which make life difficult for operators and collectors, writes Jakob Rindegren

02nd December, 2014, Waste Planning
With a plant planned to be built that will produce enough biofuel to power BA's London City operation twice over, the business of sustainable aviation fuel is about to enjoy a revolution, writes Phil Heard
Latest Casework
19th December, 2014, Waste Planning
A development of up to 60 dwellings has been allowed along with works to transform a former clay pit in Leicestershire, with a partial award of costs being award in favour of both the appellant and the council.
08th December, 2014, Waste Planning
West Dunbartonshire Council has resolved to grant permission for an extension to a landfill site near the town of Dunbarton, subject to the satisfactory conclusion of a legal agreement to ensure a restoration bond was in place.
08th December, 2014, Waste Planning
Aberdeenshire Council has granted permission for a new 400 square metre industrial building at an existing household waste recycling centre in Stonehaven, concluding the site could accommodate the building without harming the area's character.
07th December, 2014, Waste Planning
Lincolnshire County Council resolved on 3 November 2014 to grant retrospective permission for the continuation of recycling at a site in Bourne, near Peterborough.
Latest Comment

02nd December, 2014, Waste Planning
On 6 October the Planning (Wales) Bill was published, marking the start of an independent planning system for Wales following the grant of direct law-making powers in 2011. The bill is aimed at promoting planning which is better able to respond to th...

02nd December, 2014, Waste Planning
The development management system is often identified as a major reason why development schemes can be slow to progress.

02nd December, 2014, Waste Planning
If I take a piece of e-waste to a local collector, it won't end up in a West African dumping yard will it? It certainly shouldn't.
01st October, 2014, Waste Planning
When acquiring a site, the risk of floods must be considered. If there is a potential risk (for example, it is near a river), your lawyers will typically obtain a desk-top report about flood risk on your behalf.
---
Additional Information