---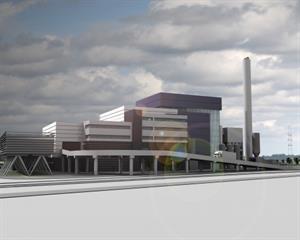 Plans for a £200m energy centre at Kellingley colliery in North Yorkshire have been given the green light.
It is early days but in time the Planning Court should evolve into a concept we are familiar with and which will then inevitably have more substantial impact.


Judith Damerell is head of planning at Lewis Silkin LLP

Latest Knowledge Bank
05th August, 2014, Waste Planning
Long-term house prices are unaffected by modern energy-from-waste plants, according to recent research. Stuart Wagland explains how this surprise finding may knock the wind out of anti-incinerator groups
05th August, 2014, Waste Planning
The deployment of anaerobic digestion is increasing rapidly but the path to progress could be blocked by funding issues. Michael Goldsworthy and Rhona McDonald-Bennett look at the potential and pitfalls outlined in a recent report
05th August, 2014, Waste Planning
Inconsistent punishments for waste crimes meted out from judges has prompted new sentencing guidelines. Cairo Nickolls explains why these are expected to lead to higher fines for waste operators and businesses

05th August, 2014, Waste Planning
A unique, off-beat pilot in top Scottish restaurants aims to prevent the equivalent of one in six meals ending up in the bin. Andrew Pankhurst looks at the designer doggy bags set to reduce restaurant food waste
Latest Casework
14th September, 2014, Waste Planning
Permission has been granted by Lincolnshire County Council to introduce limited quantities of chicken litter as a feedstock at Nocten Fen anaerobic digestion (AD) plant near Lincoln.
13th September, 2014, Waste Planning
A planning inspector has dismissed an appeal against the refusal of a 500 kilowatt agricultural anaerobic digester (AD) giving weight to agricultural diversification but deciding that it would be better located on previously developed land.
13th September, 2014, Waste Planning
The provision of a non-toxic waste recycling centre in the Pembrokeshire countryside has been judged to be unacceptable because of its substantial impact on the character of the area.
13th September, 2014, Waste Planning
An application for the construction of a waste transfer station (WTS), staff welfare building and highway improvements has been approved by north Yorkshire County Council.
Latest Comment

05th August, 2014, Waste Planning
In July, Zero Waste Scotland launched a "carrier bag commitment" for retailers, ready for the introduction of single-use carrier bag charging in October. The carrier bag commitment will recognise businesses that donate the proceeds of the 5p bag char...
05th August, 2014, Waste Planning
Forward planning namely preparing, monitoring and reviewing an area s planning policies often has a higher profile in land development than planning enforcement. Given that the likelihood of securing planning permission for any development, with ...

04th June, 2014, Waste Planning
Although we still rely on landfill to a significant degree, we are no doubt an industry in steady transition towards a new "resource" economy. It is a difficult journey that requires a wholesale change in the way waste producers and our industry d...
04th June, 2014, Waste Planning
The nature of waste schemes means many operators may have some familiarity with the courts as a result of, say, resisting a challenge to a consent or in disputing enforcement proceedings. One very real frustration can be the determination of comple...
---
Additional Information