---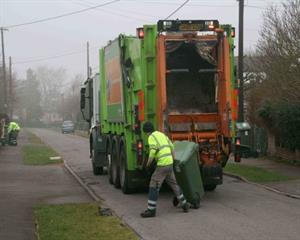 Two of England's top recycling local authorities have signed a £70m contract and have thanked locals for their recycling efforts.
It is early days but in time the Planning Court should evolve into a concept we are familiar with and which will then inevitably have more substantial impact.


Judith Damerell is head of planning at Lewis Silkin LLP

Latest Knowledge Bank

04th June, 2014, Waste Planning
EU targets have put the waste treatment sector on a path of sustained growth as nations look to bulk up infrastructure. David Copeland highlights the British companies that are driving progress in waste to energy
04th June, 2014, Waste Planning
Reduce food waste and there will be economic, social and environmental benefits for all. Mark Linehan is breaking bread with groups from the United Nations to Tesco on what is becoming a major political issue
04th June, 2014, Waste Planning
If treated properly glass will become an even more important commodity. Dr Ben Eule looks at the processing of commingled recyclate material at UK recycling facilities and its impact on technology and financial return

04th June, 2014, Waste Planning
More than 50 fires swept through waste and tyre recycling sites in the UK last year. Owen Batham warns that the current guidelines may not be enough to prevent your worst nightmare happening
Latest Casework
21st July, 2014, Waste Planning
Lincolnshire County Council has allowed a variation to a permission for a waste paper shredding facility on an industrial estate to the south east of Horncastle after the applicant made a late submission relating to a litter management scheme.
20th July, 2014, Waste Planning
Permission has been granted by Essex County Council for a waste transfer station for the handling of inert waste and waste electrical and electronic equipment (WEEE) after it was determined that car breaking was not acceptable.
20th July, 2014, Waste Planning
South Lanarkshire Council has refused an application for a 195,000 tonnes a year waste processing and resource recovery facility including autoclaving, pyrolysis and anaerobic digestion (AD) technologies.
20th July, 2014, Waste Planning
Hampshire County council has granted permission for a waste transfer station for asbestos at an industrial unit in Southampton.
Latest Comment

04th June, 2014, Waste Planning
Although we still rely on landfill to a significant degree, we are no doubt an industry in steady transition towards a new "resource" economy. It is a difficult journey that requires a wholesale change in the way waste producers and our industry d...
04th June, 2014, Waste Planning
The nature of waste schemes means many operators may have some familiarity with the courts as a result of, say, resisting a challenge to a consent or in disputing enforcement proceedings. One very real frustration can be the determination of comple...
04th June, 2014, Waste Planning
Fear of whopping fines has prompted Gwynedd to become what is believed to be only the second UK council to switch black bag waste collections from fortnightly to every three weeks. The other is Falkirk. The Welsh council s environment cabinet membe...
31st March, 2014, Waste Planning
In February the Welsh government published a revised technical advice note (TAN) on waste, replacing guidance originally published in 2001. The new TAN 21 reflects the waste policy context introduced through the European Directive on Waste (2008/98/E...
---
Additional Information